WHY YOU'LL LOVE IT:
Foxydry Tower is composed of 3 racks, one flows down your wall for 1.3 meters, one remains fixed at the bottom and one you can fix on the wall at the height you prefer
You operate it manually with a convenient chain
The drying rack is equipped with a friction mechanism that reduces weight
Foxydry Tower can hold up to 30 kg of laundry
Each rack is equipped with 8 laundry rods with 8mm diameter
It is entirely made of aluminum and steel
Each rack can be folded

, reducing the overall dimension to a minimum

You can also mount Foxydry Tower outside

100% Made in Italy

2 year guarantee
SIZE:
Volume: L 152 x W 52 x H 137 cm
Volume when closed: L 152 x W 9 x H 137 cm
Total length for hanging: 32,6 mt
Maximum descent from the wall: 130 cm
Wall mounted, with 8 anchor points
On plasterboard, taking into account that its weight with a full load is 30 kg.
Free in EU
Free in UK
Free in Norway*
Free in Switzerland*
39€ in USA*
39€ in Australia*
49€ in Canada*
* Any custom duties and import taxes are not included.
4/5 business days from shipping
Compare Foxydry Drying Racks
Foxydry Fold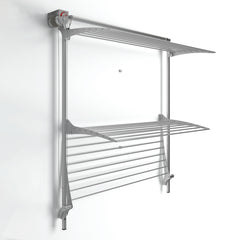 Foxydry Tower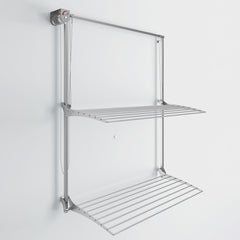 Foxydry Wall Plus
They love us – they really love us!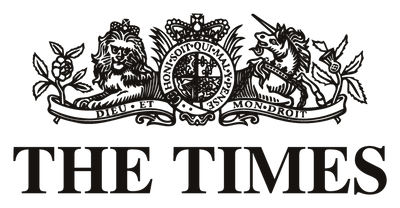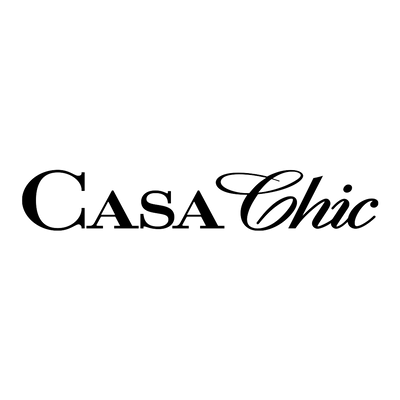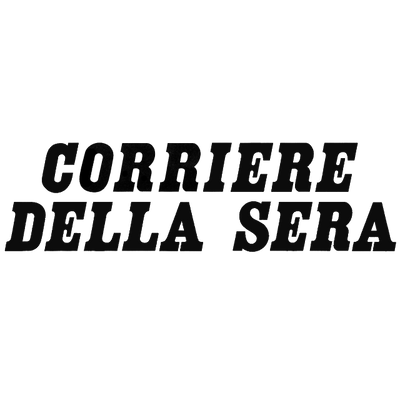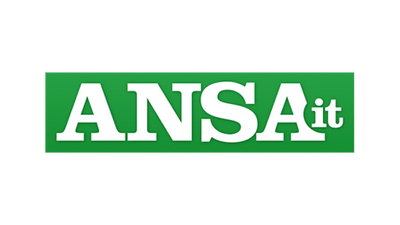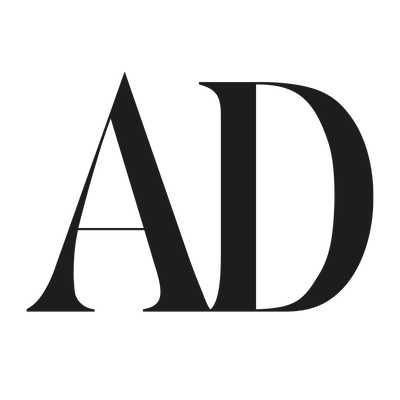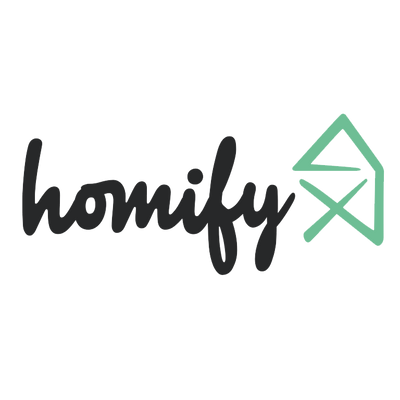 Make way, now you can run along your hallway without the risk of crashing into your drying rack!
This is a dream for your children and pets. But also for you, let's be honest!
Foxydry Tower is anchored to the wall and it moves up and down, so you can be sure there is no risk of forgetting it around the house!
Outside or inside? Makes no difference, it can withstand anything! Water, humidity... nothing can scratch the steel and anodized aluminum with which it is made.
The lanyards are also bombproof!
Yes, you got it right, this is not a drying rack that breaks after you use it twice. It just doesn't break!
No, it's not like opening your blinds. Foxydry Tower is extremely light!
You will immediately notice that the chain reduces the weight of your load, so you won't feel like you're lifting 30 kg - just half of it!
Ah, let's not forget the friction system, super important because there's no risk for the grid to fall suddenly... especially on your head!
NEW ARRIVALS
Browse our latest additions
Foxydry Vivo
Suction and blowing ironing board
add to cart
Foxydry Vivo Full Steam
Blowing ironing board with steam boiler and iron
add to cart